In a surprising development that will help spread an electric charging network even more quickly, Audi and Electrify America will work to establish a charging network for the E-Tron, Audi's first EV.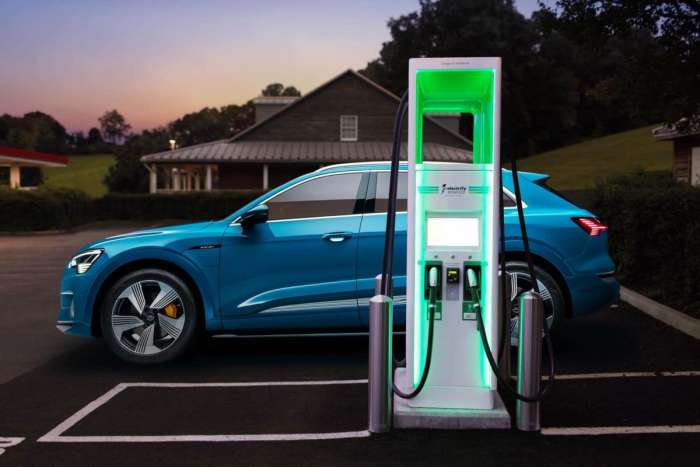 As Dieselgate wound down one of the results was Volkswagen's commitment to providing a nationwide network of electric vehicle charging stations.
Indeed, the automaker, as part of its settlement of the diesel emissions scandal, committed $2 billion to provide for infrastructure growth over 10 years. Late last week, at the debut of Audi's first fully electric vehicle, the E-Tron, an agreement was announced between Audi of America and Electrify America, a VW subsidiary so that E-Tron owners will have a nationwide charging plan.
Audi's Timing Must Be Perfect
Electrify America, Audi Announce Charging Network For New E-Tron Electric