As the Formula E series comes down to the wire in New York City, Audi's factory team finds itself in second place but within an easy shot of number one.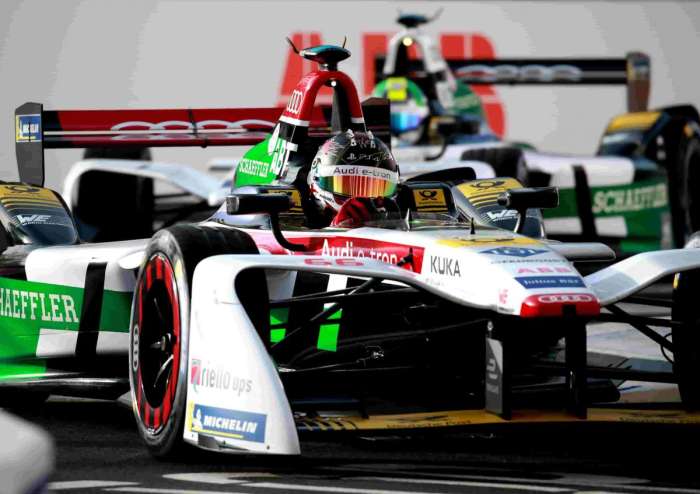 When the flag drops on this weekend's E-Prix in New York City, there will be a couple of changes on formula race. First, Audi of America will be returning to the ABB FIA Formula E Championship chase, planned for today and tomorrow, in Brooklyn.
First Appearance of the Official Team
And, second, this race marks the first appearance of an official factory team with two Audi e-tron FE04 cars on the circuit. The sponsor of the race is Qatar Airways.
"Just as the future of the Audi brand turns toward electrification, so does the future of racing," Scott Keogh, president of Audi of America. "We are tremendously proud of the AB Schaeffler team and in our strides to evolve electrification for both Formula E and our customers."
Audi Debuts Factory E-Prix Team, E-Tron SUV at NYC E-Prix