Scott Speed and Tanner Foust continued their competition as the Volkswagen ARX Rallycross team bumped its way through COTA.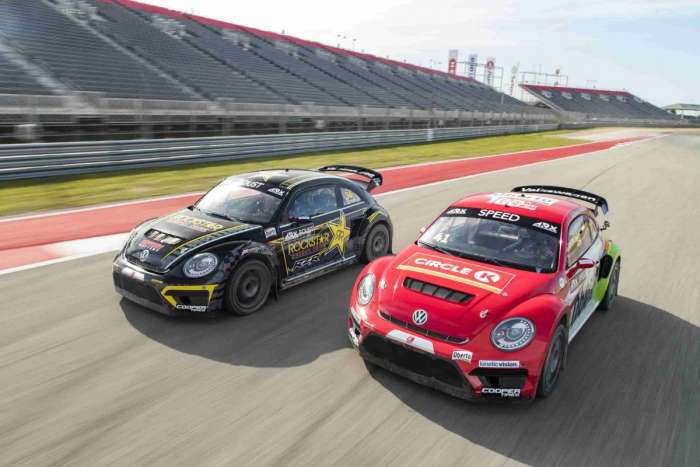 They are at it again! Scott Speed and Tanner Foust, drivers for the Volkswagen Andretti Rallycross effort, are swapping leads and taking advantage of each otherís miscues to increase the teamís Championship lead. They are also upping their own totals in the race for the individual winner.
Almost Perfect Weekend
Speed completed a near-perfect weekend by claiming his first victory of the year, ahead of his teammate. Tanner Foust, on the other hand, worked hard to gain a third-place finish on Saturday afternoon. They were driving in the second round of the Americas Rallycross Championship (ARX) season at the Circuit of the Americas (COTA) in Auston, Tex.
Speed, Foust Battle In Texas ARX Rallycross Event