Once again, the Dieselgate scandal reared its smoking head as VW was hit with another near-billion-euro fine in Germany. Though it is nearly over in the U.S., the emissions scandal is alive, well, and living in Europe where at least three jurisdictions are studying more fines. Plus, VW faces a near-$10 billion euro stockholders suit.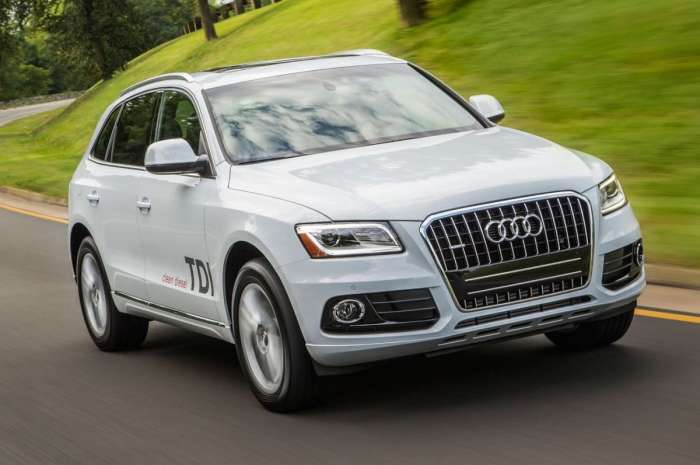 Although the Dieselgate scandal and drama have played themselves out in North America, in Europe, they continue to have an immediate impact. For example, prosecutors are still raiding automakers as dragnets close on offenders.
Prosecutors Still Looking Into Further Fines
For example, Tuesday prosecutors fined Audi 800 million euros, about $927 million for violating the emissions rules relating to V-6 and V-8 diesel powerplants.
Audi simply accepted the fine. The automaker won't appeal it, the automaker said in a statement. By taking the fine, the automaker accepts full responsibility for any violations of the rules. At the same time, Audi did admit the fine would impact annual earnings.
VW Hit With Another Billion Euro Penalty As Dieselgate Goes On