This week's Pebble Beach Automotive Show had lots of interesting iron available both new and old. One of the more interesting models was Audi's PB18 electric. Made for ontrack moves as well as daily errands, the PB18 features a unique driver's seat. Read on and see.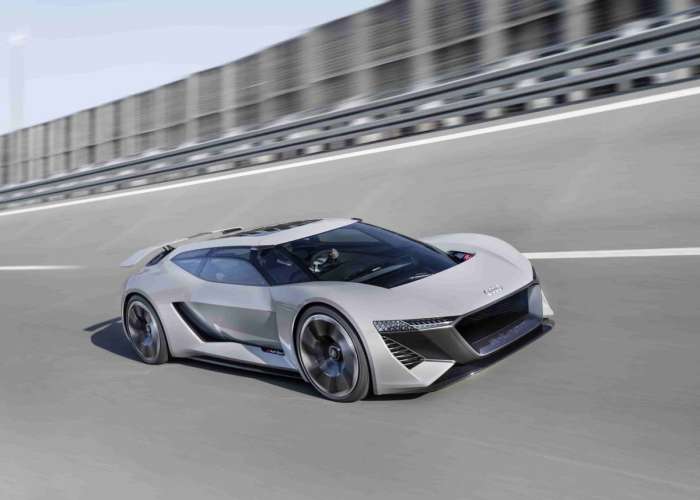 Sometimes you look at an automaker wonder exactly what is going on behind locked – and sometimes barred – doors. Take Volkswagen, for instance. For months, it has looked as if the automaker was going autonomous as it shopped around – and purchased – various startups and near-startups dealing with autonomous technology. It seemed the driver's seat was going the way of the passenger pigeon – headed toward extinction.
Audi Concept Challenges Its Vision
Now that vision of the of the future has had a very real challenge. VW's Audi subsidiary's PB18 e-tron concept challenges that assumption in a major way. Unveiled at this week's Pebble Beach Automotive Week, the e-tron concept features a vehicle that requires a driver. It flies into the face of VW's autonomous vehicle concepts.
Audi Shows Unique Electric With Standard, Center Seat Settings