For the last couple of years, Audi's chief Rupert Stadler has seemed to have had more than a little luck on his side as he managed to escape the ongoing diesel scandal. Monday the situation changed as prosecutors charged him.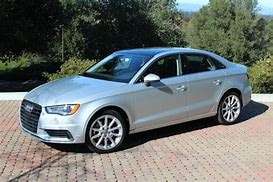 For the longest time, it seemed as if Rupert Stadler, Audiís CEO, was beyond the reach of the Dieselgate scandal that ravaged Volkswagen Group a couple of years ago. The emissions scandal has cost the automaker at least $25 billion Ė so far -- and the price tag is growing. It has also permanently changed the orientation of the automaker from primarily internal combustion (IC) to electric. VW now hopes to sell 1 million electric vehicles (EV) in all of its markets by 2025. It hopes to increase the number to 3 million a year by 2030.
Audi Diesel Probe Continues, Prosecutors Say
With that said, German prosecutors indicated Monday that the ongoing emissions cheating investigation that continues into Audi, the VW Groupís luxury car subsidiary, now includes Stadler. He is among those suspects facing fraud and false advertising charges.
Prosecutors Charge Audiís Stadler In Ongoing Diesel Investigation