Audi used this year's Geneva International Motor Show to unveil its e-tron Sportback model. At the time of the introduction, the automaker indicated there were at least three other EVs headed for market in the next year.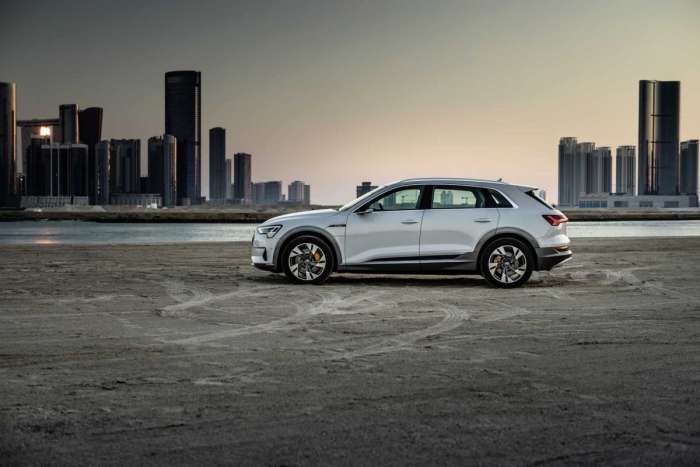 Amid a sluice-full of pending electric car offerings, Audi rolled out its e-tron Sportback last week at the 2019 Geneva International Motor Show. It is Audiís next electric car.
íCoupe-Like Version Of The E-Troní
Said The Motor Authority (TMA) which was on hand for the rollout, the e-tron Sportback ďis a coupe-like version of the e-tron crossover SUV."
Audi's e-tron called the "new normal" for EVs.
A more rakish version of the Sportback is set to reach the public late this year or early next.
Audi Rolls Out E-Tron Sportback At Geneva