As it stands now, tuners are having a field day with VW products. Just last week, a tuner proved he could upgrade the Audi S5 and make it more powerful. Now, another tuning firm has decided to tune the Atlas SUV. The results are incredible as the engine turns out 350 hourspower and 350 pounds-feet of torque. The former torque figure from a curren SUV is 235 pounds-feet of power.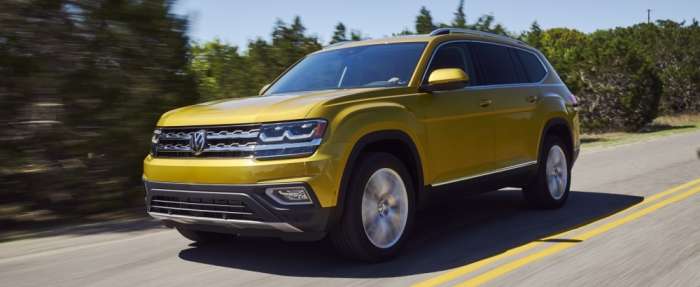 Within the mind of every tuner is a vehicle that could be the Holy Grail or something like it. It is the vehicle he or she would take put in some time and a few do-dads, and voila, itís a fire-breathing monster.
Tuner Gives Atlas A New Personality
Take APR, for example. It is a tuning firm that takes nice, mild-mannered VW products and turns them into finely tuned machines. Or, letís put it another way, it is the firm that has taken the Atlas, boosted its power and added some custom suspension arts so that the Atlas is an excellent combo of speed and off-road ability.
Starting with the Atlasí turbocharged 2.0-liter engine, APR then installed a host of upgrades, including the turbo from the Golf R. It also fits a carbon fiber intake as week as revised turbo hardware that includes a custom-fabricated cat-back exhaust.
Tuner Gives Atlas A Powerful Personality Transplant